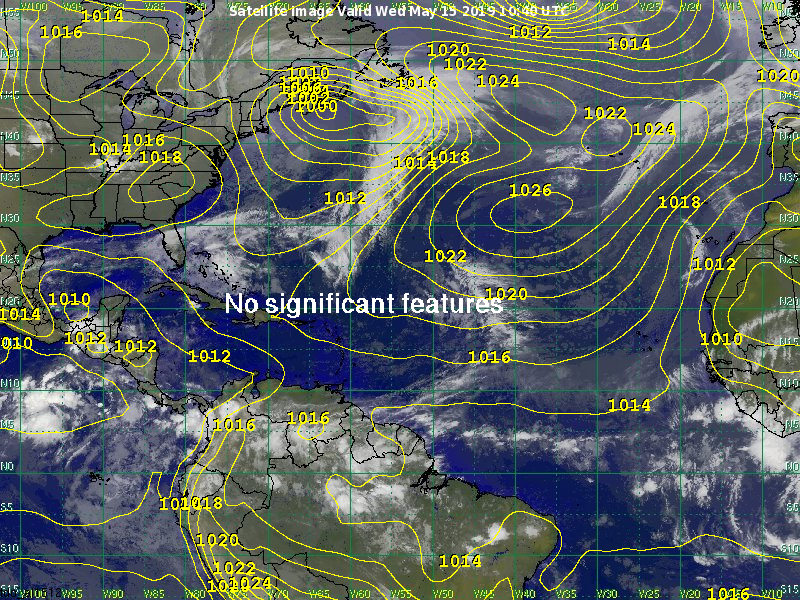 Active Systems
None
Other Disturbances / Areas to Watch
There are no significant features in the Atlantic Basin. No development is expected over the coming week. This briefing will be prepared daily through the end of the hurricane season. Until the official start of the hurricane season or until if and when any tropical threat is identified, this Daily Briefing will only be disseminated by email on Mondays, though it will be available each day on your StormGeo web portal.
Long-range models indicate possible tropical development in the East Pacific late this month which could result in squalls developing across portions of Central America and the western Caribbean.
Meteorologist: Claude Aultman