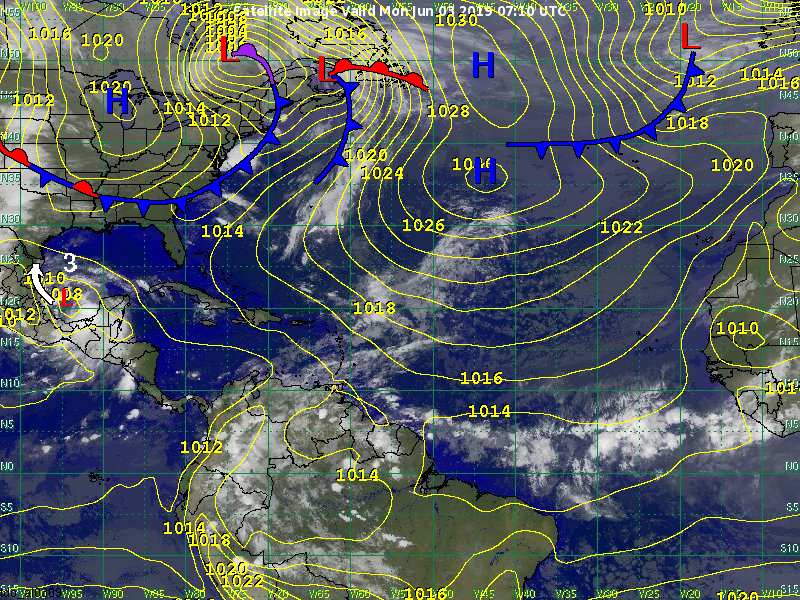 Active Systems
| Name | Max Wind | Classification | Lat | Lon |
| --- | --- | --- | --- | --- |
| 3 | 30 mph | Tropical Disturbance | 20.1N | 95.1W |
3
Disturbance 3 is a broad area of low pressure located about 225 miles southeast of Tampico, Mexico. There is a 60 percent chance that the disturbance could develop into a tropical depression or weak tropical storm before making landfall over eastern Mexico Tuesday near or just north of Tampico. Regardless of development, the greatest threat to Mexico is flooding from heavy rainfall. After moving into northeastern Mexico, rapid weakening is expected. Some heavy rainfall from the remnants of the system will move into southern Texas late Tuesday into Wednesday and Thursday. The system could produce heavy squalls with wind gusts up to 50 mph and locally rough seas across the Bay of Campeche and the southwestern Gulf of Mexico through Wednesday.
Please see our latest advisory on your StormGeo web portal for more information.
Other Disturbances / Areas to Watch
There are no other disturbances across the North Atlantic tropical basin.
Meteorologist: Claude Aultman