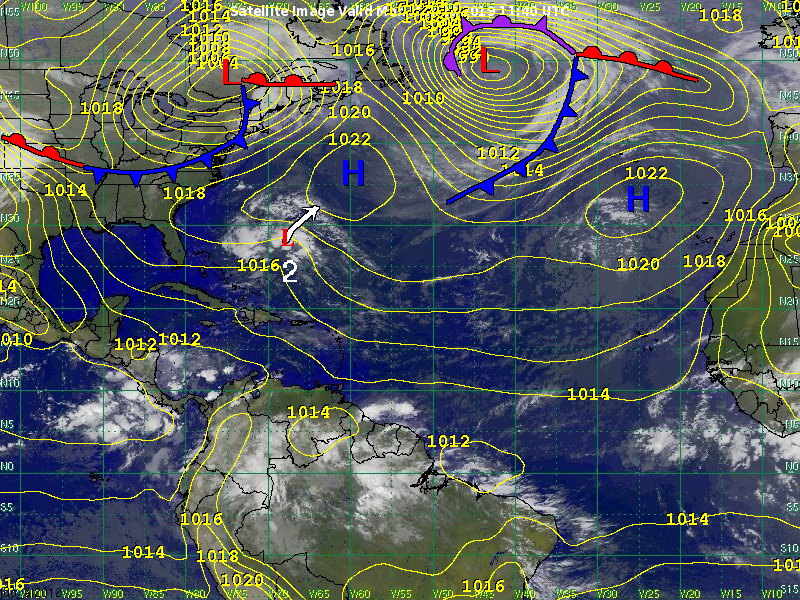 Active Systems
None
Other Disturbances / Areas to Watch
Disturbance 2 is a developing area of low pressure near 27.2N, 68.0W, or about 345 miles to the southwest of Bermuda. The disturbance is moving to the northeast near 12 mph. On this heading, the disturbance is likely to pass near Bermuda tomorrow.
Disturbance 2 is becoming better organized. Squalls are clustered near the developing center. Environmental conditions are somewhat favorable for further development during the next day or so. There is a 60 percent chance of the system becoming a tropical depression or a tropical storm. Once the system clears Bermuda, conditions should become very unfavorable. Dissipation is expected on Wednesday.
Meteorologists: Derek Ortt / Chris Hebert