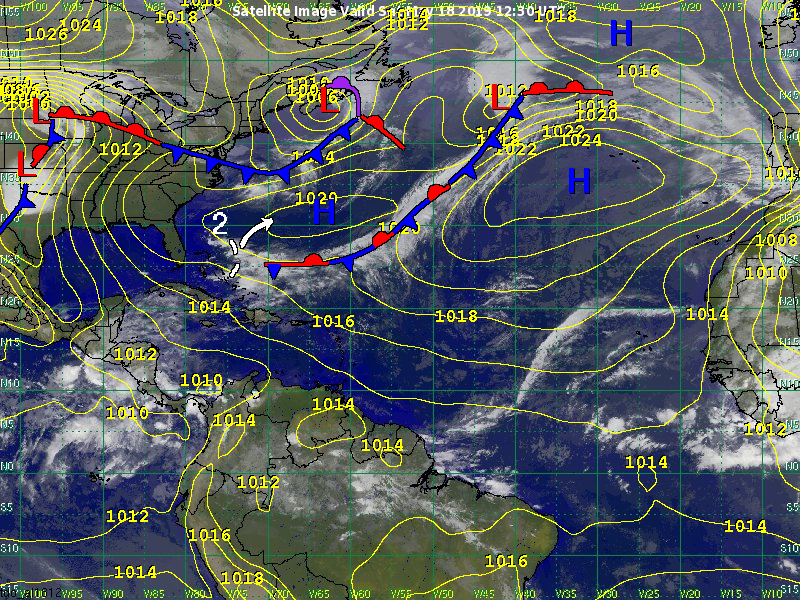 Active Systems
None
Other Disturbances / Areas to Watch
Disturbance 2 has formed just east of the Bahamas along 74W. This is an area of disturbed weather at the tail end of an old frontal system. The disturbance is expected to move to the northeast and then turn more to the east, taking it in the general vicinity of Bermuda on Tuesday. There are no signs of organization at the present time. In addition, the computer models indicate little, if any, tropical development. The chance of tropical or subtropical development remains 20 percent.
In the longer range, computer forecast models are still indicating that part of a monsoon trough will be located in the southwest Caribbean toward the end of the month. However, there is a significantly higher chance that any tropical development would occur west of Central America in the eastern Pacific instead of in the southwest Caribbean. That said, heavy rainfall is expected for parts of Central America during the next several days.
Meteorologist: Derek Ortt