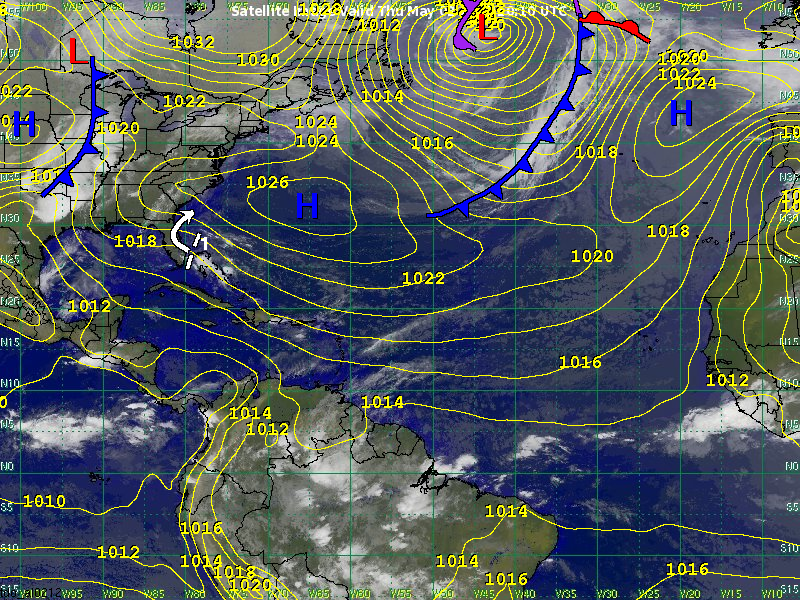 Active Systems
None
Other Disturbances / Areas to Watch
Disturbance 1 is located between the Bahamas and the southeast Florida Peninsula this morning. Satellite indicates that the disturbance continues to encounter strong wind shear, which will prevent any development prior to the disturbance moving into the Florida Peninsula today.
Once inland, the disturbance will turn to the north early on Friday, followed by a turn to the northeast on Saturday, which will take the disturbance offshore of the Carolinas Friday night. There is no longer any model support for tropical development. We estimate that development chances east of the Carolinas on Saturday are 10 percent or less.
Regardless of development, the disturbance may produce rainfall amounts of 2-4 inches across the southeast Florida Peninsula over the next 24 hours.
Meteorologist: Chris Hebert